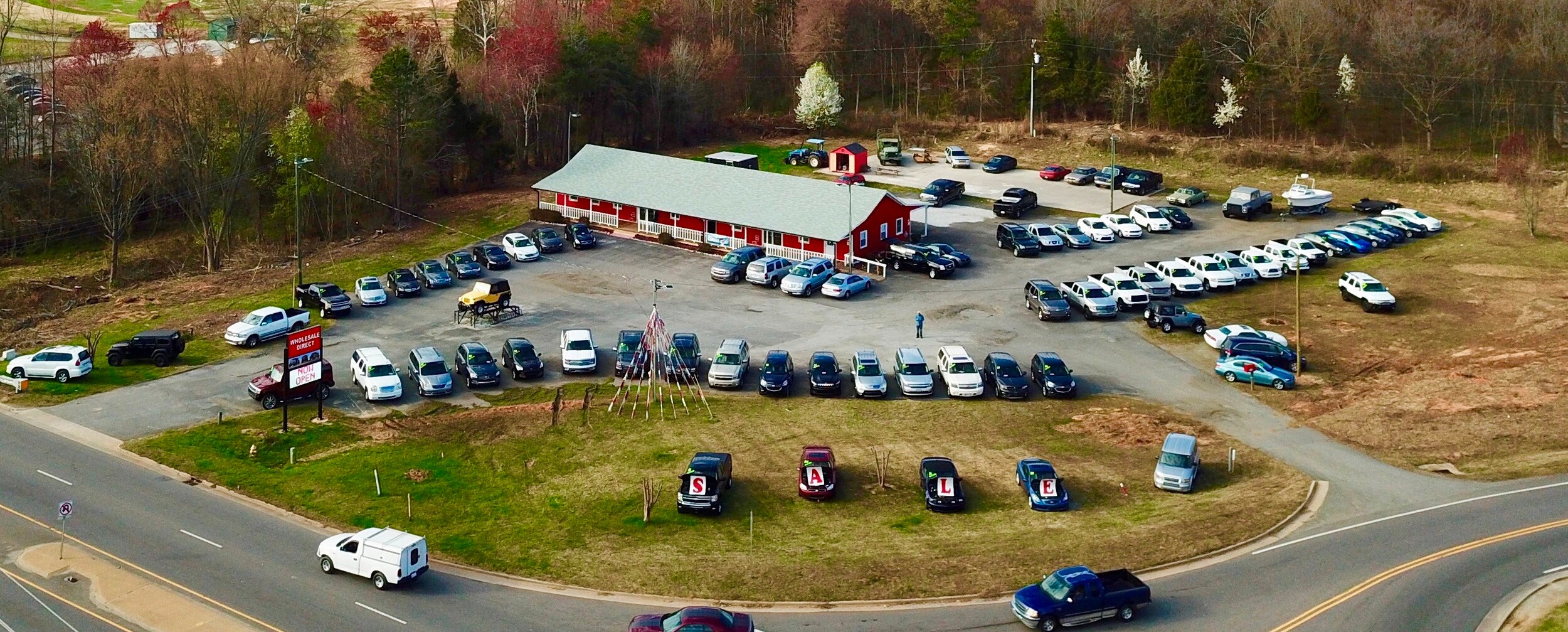 Wholesale Direct in Mooresville, NC makes it easier than anyone to purchase your next pre-owned vehicle.  Best of all you can shop for your next vehicle at the comfort of your own home or at your office.  Save time at the dealership or skip the lot completely!  Here is how it works -
Step 1 - Browse our inventory on our website to find the right vehicle for you.  At Wholesale Direct there is something for everyone.  Choose from Coupes, Sports Cars, High Line Sedans, Jeeps, Mid & Full Size SUVs, Diesel Trucks, Motorcycles, and much more! 
Step 2 - If you have a vehicle to trade-in, get your Kelley Blue Book trade-in value right there on our website.   Make sure to have your current vehicle's mileage for an accurate appraisal. (Save 30 minutes)
Step 3 - From there you can personalize your payments to meet your needs by using our personalized payment tool.  Your trade-in value will automatically be included.  You just enter the amount owed on your trade, how much cash you want to put down, and your estimated credit score.  (Save 50 minutes)
Step 4 - Next, choose your financing by completing our pre-approval process. (Save 30 minutes)  If you are not concerned about your credit worthiness - you can choose to apply for credit.  Use our secure application to apply for an auto loan. Once our financial experts receive the information you provide, they will help you obtain financing to purchase your next vehicle. (save 90 minutes)
Step 5 - Now it is time to schedule your no-obligation test drive!  We can bring the car along with the paperwork to your work or home within 40 miles of our dealership.  After the test drive, if you love it, you can buy the vehicle and sign the paperwork right there on the spot. 
Contact one of our experienced sales specialists today and let us help you shop from home.  Welcome to the new way to shop for your next vehicle!