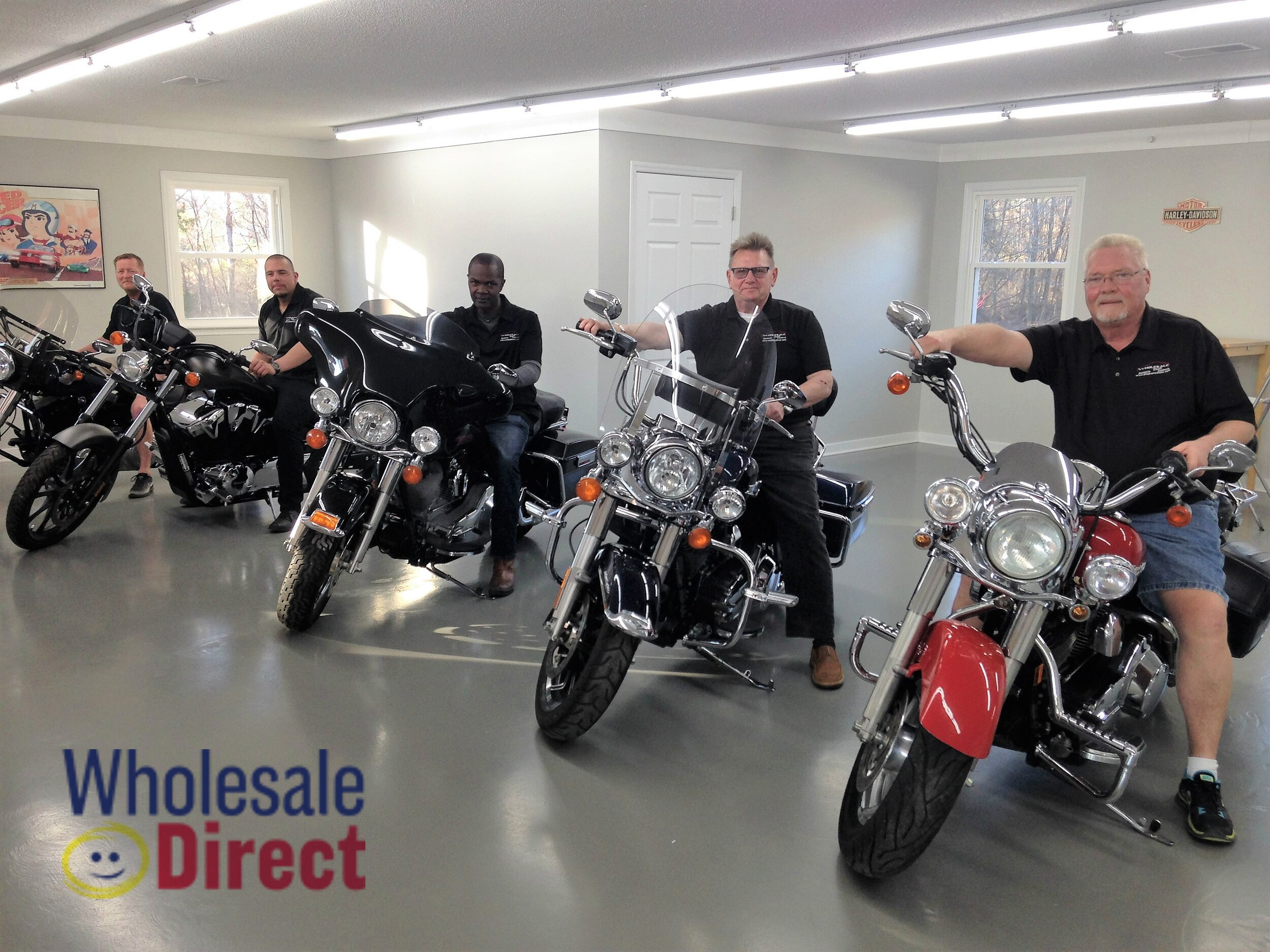 Come check out our Mooresville Motorcycles showroom at Wholesale Direct of Mooresville.  Wholesale Direct has long been a reliable source for pre-owned vehicles for sale in Mooresville, NC for 10 years.   Our daily changing inventory includes Coupes, Sports Cars, High Line Sedans, Jeeps, Mid & Full Size SUVs, Diesel Trucks, and much more. 
Now that Wholesale Direct is officially up and running in our new location at 130 W Plaza Drive in Mooresville, NC we have designed a showroom exclusively for motorcycles.   We offer one of the best selections of late model motorcycles for sale, primarily Harley Davidson, in the Mooresville, NC area.  Our inventory will change as we buy and sell inventory.  Some of the popular types of Harley Davidson Motorcycles you will find in our showroom include Road Kings, Electra-Glide, Street-Glide, Deluxe, Soft-Tail Slim, as well as other makes and models.  See our showroom in person or shop all of our motorcycles online.   
Great news is we also offer financing on all of our motorcycles.  Whether you have great credit or less than ideal credit, we can get you approved for financing.  Wholesale Direct has always been a leader in financing pre-owned vehicles and now we offer the same for motorcycles.  Always dreamed of cruisin' the highway on your own Harley Davidson motorcycle?  We've got something just for you!
Mooresville Motorcycles Inventory